Blog ()
A preventive approach to address youth substance use
Georgians for a Healthy Future and the Georgia Council on Substance Abuse have joined together to advocate for making substance use prevention services more widely available to kids, teens, and young adults in our state.  That's why we are promoting a cost-effective, evidence-based preventive screening tool called SBIRT: screening, brief intervention, and referral to treatment. Today, we are excited to release a new policy brief that explains the role of prevention in addressing youth substance use disorders, describes the three major components of SBIRT, reviews successful prevention-based pilot projects in Georgia, and makes policy recommendations for the state to activate Medicaid codes for SBIRT services. The policy brief makes the following recommendations to ensure that our young people are healthy and have a bright future:
Open Medicaid billing codes for alcohol and/or substance use structured screening and brief intervention services
Authorize the set of providers listed under Medicare guidelines to bill for SBIRT services in Georgia's Medicaid plan
SBIRT services should be implemented in emergency departments, primary care offices and school settings
Provide SBIRT coverage for individuals age 12 and older
Yesterday's policy forum featured a panel of experts who shared their academic, research, and personal experiences, demonstrating not only the need for, but the effectiveness of SBIRT. Check out the videos below to hear what some of them had to say.
Dr. Paul Seale of Navicent Health and Mercer University School of Medicine on Georgia's potential to lead of substance use prevention.
Georgia Overdose Prevention Project's David Laws is a parent who is passionate about the impact SBIRT can have on Georgia's youth.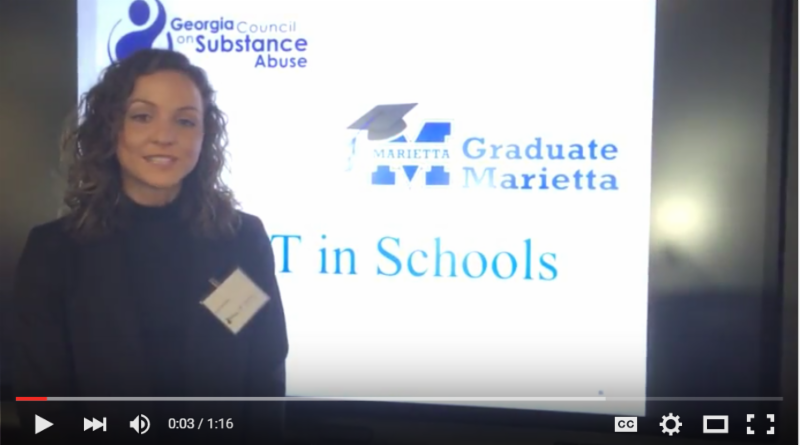 GCSA's Sissy Weldon on how SBIRT is being implemented at Marietta High School.
Dr. Kuperminc of Georgia State University on the research that has been done on SBIRT's effectiveness.
Call to Action
Can your organization join the effort? Please help us make the case to the committee that SBIRT is a cost-effective, evidence-based approach that could be more widely adopted in Georgia by implementing these policy recommendations by signing onto our letter to the study committee. Please contact
Laura Colbert
if you would like to sign your organization on.